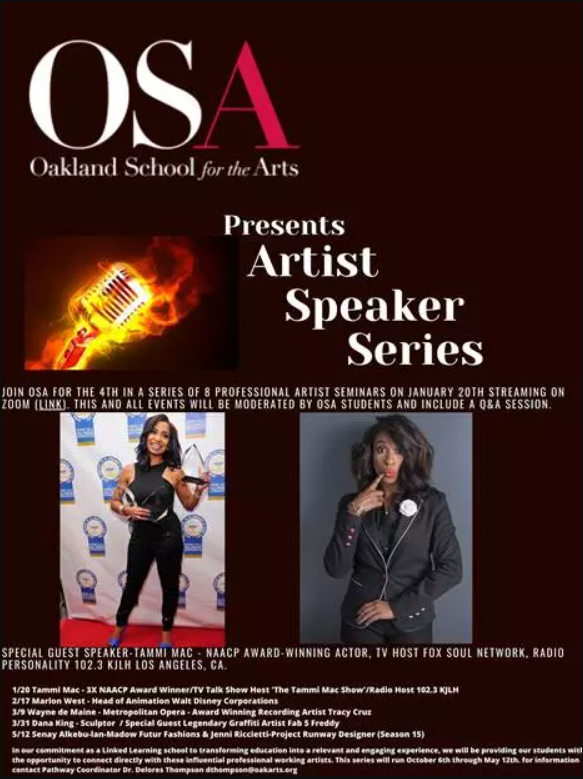 Join Oakland School for the Arts for the 4th edition of their Professional Entertainer's Artist Speaker Series. The Zoom conversation will be held on Wednesday, February 17th, from 11 am until 12 noon. The event's special guest speaker is Marlon West, the Head of Animation at Walt Disney.
This series of events was created as a part of OSA's commitment as a Linked Learning school to transforming education into a relevant and engaging experience. OSA is working to provide students with the opportunity to connect directly with these influential working artists.
February 17, 2021 @ 11:00 am – 12:00 pm
CLICK HERE on February 17th at 11AM to join the event!