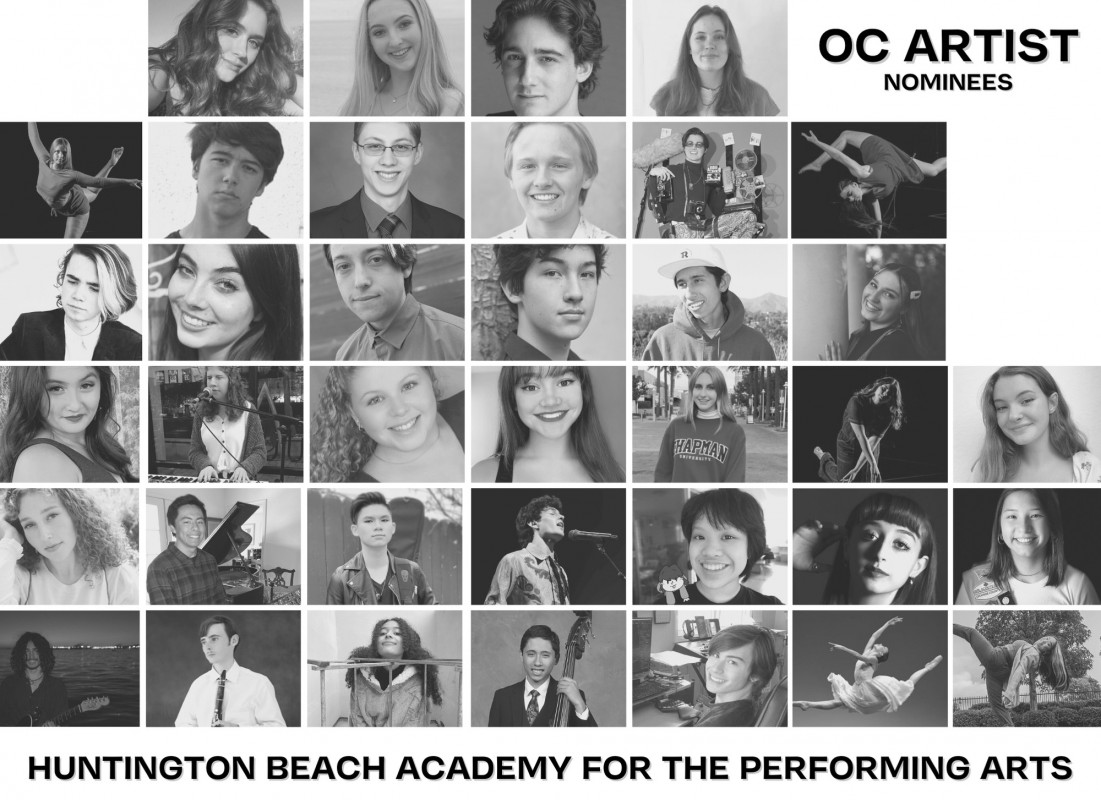 2021 OC ARTIST OF THE YEAR NOMNEES
Check out the brilliant APA students who have been nominated!
DANCE NOMINEES
Sofia Nelson
Renee Yang
Michaela Maureen Capulong
Bella Dunn
Jessie Ann Hernandez
Madison Lynch
Jeslyn Leigh Russell
FILM NOMINEES
Ethan Kozik
Tien Le
Katherine Allhusen
William Canalleti
Spencer McDonald
Haley Kamola
Luca Pantel
Reed H. Sharp
INSTRUMENTAL MUSIC NOMINEES
Irene Emahiser, piano
Skyler Ramon, double bass, piano
Zoya Sachirarwe, violin
Jason R. Voris, clarinet
Linc Dowdy, percussion, keyboard
Lily Parsons, trombone
Matthew Richardson, oboe
Kaili Allen, guitar
Chad Bierman, guitar, bass, vocals
Sean Thomas Bierman, guitar, vocals
Beckam Nguyen, guitar, piano
Christopher Alan Roberts, piano, synthesizer, organ
VOCAL MUSIC NOMINEES
Lily Horns
Jaedynn Morriah Latter
Hannah Robert
Taylor Cox
Olivia Aniceto
Jack Borenstein
Nick Daniel
Sean Kato
Brennan Eckberg
THEATRE NOMINEES
Ella Acciacca
Chloe Contador
Lowen Jeffery
Ethan Wiersma
Jack Borenstein
Rachel Bronder
Nick Daniel
Sean Kato
Jaedynn Morriah Latter
Kyler Naef
Payton Moore
Leyah Padilla, costume design
Jackson Podgorski, lighting design
Erin Reilly, costume design
Savanna Starks, sound design
The top Artist of the Year for each discipline and finalists in each specialty will be announced on May 2.
Congratulations, APA students!