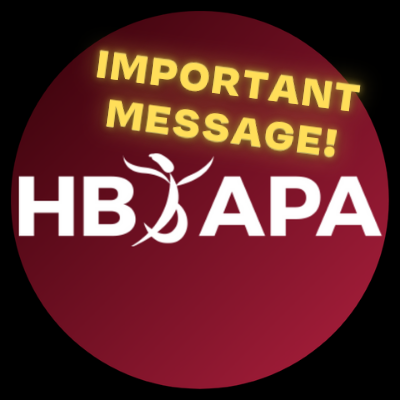 APA Parents - please see the important message below from APA Administrator Stacy Robison regarding the One Act Play Festival tomorrow night, May 27th:
Dear APA Audience Member,
You know the saying, "There is no such thing as too much of a good thing?" Well, that describes the One Act Play Festival. We have just discovered that we have so many amazing plays, the total show length runs 4 hours! We do not want to shortchange our audience or our students, so we must reconfigure the Thursday, May 27th show and SPLIT it into TWO parts.
Please be aware of the revised format: Show #1 will be begin at 5:00 pm and Show #2 will begin at 7:00pm. Please review the list of plays and their cast/crew at the very bottom of this email.
ONE ACT PLAYS: PART #1
5:00pm-6:50pm

Picture Perfect Life (16 minutes)
Hang Loose (24 minutes)
Killer Love Story (18 minutes)
Brexit Holiday (50 minutes)

*10 minute intermission*

ONE ACT PLAYS: PART #2
7:00pm-9:15pm

The List (34 minutes)
La Rue Que Tu Habitais (24 minutes)
We're Live (26 minutes)
The Guest (47 minutes)
We apologize for the inconvenience and understand that this may cause some of our audience to be unable to attend. We will gladly refund tickets and provide you with a complimentary virtual link if you are unable to make the show time slot featuring your student's play.
Thank you for your understanding of this unique situation, and remember, there is no such thing as too much of a good thing! Our writers, directors, actors, tech, and crew have worked so hard to put on an amazing One Act Play Festival – we can't wait to have you join us for one or both shows at 5:00pm and 7:00pm (very short intermission between shows) on Thursday, May 27th in the historic HBUHSD Auditorium. Note that your pre-purchased ticket is still good for BOTH shows, if you choose! Please contact Danielle Chatt auntiebobo@live.com if you would like to receive a virtual link or request a refund.
Thank you for your continued support of APA! We could not do what we do without you.
Stacy Robison
APA Administrator
ONE ACT PLAY FESTIVAL 2021:
A Killer Love Story
Written by Danny Vanwormer
Directed by Kaya Miller
Cast: Steve
Phen: Kiki Lothian
Polly: Arlan Visser
Jack the Ripper: Grayson Garcia
Jack Tibble Ribble: Houston Aniol
Ellen Nor: Anabel Irwin
Picture Perfect Life
Written by Sabrina Heim
Directed by: Michelle Keough
Cast: Harley - Avery Asher
Evelyn - Naomi Jaskowiak
Mendel - Houston Aniol
Lucy - Kalika Lothian
We're Live
Written by Hannah Lopez
Directed by Roda Teame
Assistant Directed by Robbie Preston
Cast: Piano Man - Naomi Jaskowiak
Rosie - Annika Aguirre
Robert - Grayson Garcia
Mickey - Kiki Lothian
Producer - Annabelle Irwin
Thomas - Isabella Greenbaum
The Guest
Written by Lowen Jeffery
Directed by Dylan Ando
Cast: The Guest - Jaedynn Latter
Carmichael - Ethan Wiersma
Elizabeth - Arlan Visser
Lady Worcestershire - Ella Acciacca
Lord Worcestershire - Houston Aniol
Lady Carlisle - Avery Asher
Lord Carlisle - Erin Witecki
Clive - Chloe Contador
Mr. Punt - Lowen Jeffery
Servant - Dylan Ando
The List
Written by Ellee Nakamura
Directed by Genevieve Perry
Cast: Jackie Sun: Kaia Podd
Aliya Alula: Tess Walshe
Jeremy Zacks: Sadie Perlman
Daxton Andro: Grayson Garcia
Augustus Zacks: Mason Creyaufmiller
TV Reporter: Adeline (Addie) Basile
Brexit Holiday
Written by Paige Kim
Directed by Danielle Edwards
Cast: Anthony: Ella Acciacca
James: Ethan Wiersma
Nancy: Avi Walton
William: Danielle Jagiello
Danny: Erin Witecki
Hang Loose
Written by Sarah McCarthy
Directed by Jenna Ali
Cast: Clay: Houston Aniol
Keith: Paige O'Neal
Maya: Kaia Fister
Janice: Kaia Podd
The Prince: Annika Aguirre
Leah: Annabel Irwin
Cactus Gary: Avery Asher
Succulent: Kiki Lothian
Aloe Vera: Naomi Jaskowiak
Reef: Grayson Garcia
La Rue Que Tu Habitais
Written by Gordon Nguyen
Director by Zensu Nguyen
Cast: Jacques Slauchon: Houston Aniol
Bianca Abelha: Jaedynn Latter
Leia Vaciner: Kelsey Schneider