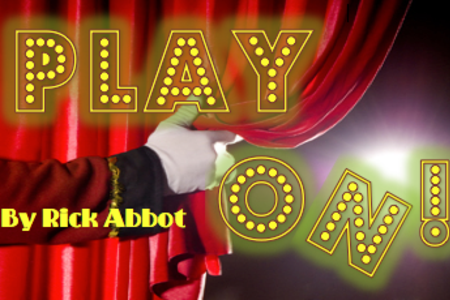 PLAY ON! AUDITION INFO:
Please prepare a 1-minute comedy monologue to perform for the audition.
We will be having auditions in person in M2 (HBHS campus) on Friday, June 18th, from 2pm to 4pm.
If you are unable to make the in-person audition, we are also accepting pre-recorded audition tapes. We are also accepting drop-ins.
Callbacks will be on Saturday, June 19th, at 2pm, location TBD.
Here is the link to sign up for a time slot: https://docs.google.com/spreadsheets/d/1G-Jurgc9C6uImoRuBk2iHUuscJaurFLSpEAUlXy1KPI/edit?usp=sharing
Make sure to use your student email to access the document if you sign up!
—
Play On! Written by Rick Abbott and directed by Jacob Menke, is a 1980's farce about a small-time theater company trying desperately to put on a play in spite of maddening interference from an intrusive playwright who keeps revising the script. Act 1 is a rehearsal of the dreadful show, Act 2 is the near disastrous dress rehearsal, and Act 3 is the actual performance, in which anything that can go wrong, does.

Play On! Has a cast of 10. The characters are:
Aggie Manville: A stage manager and prompter
Gerry Dunbar: A community theatre director
Henry Benish (Lord Dudley): A character actor
Polly Benish (Lady Margaret): A character actress
Smitty Smith (Doris the Maid): A supporting player
Saul Watson (Doctor Rex Forbes): A villain
Billy Carewe (Stephen Sellers): A juvenile
Violet Imbry (Diana Lassiter): An ingenue
Louise Peary: A sound/lighting/scenic technician
Phyllis Montague: A novice playwright in the community
—
IMPORTANT DATES:
This Friday, June 18th at 2pm-5pm: Auditions.
This Saturday, June 19th at 2pm-5pm: Callbacks.
Read Through and Script handouts: June 26th at 2pm-5pm.
Rehearsals will start July 26th, and be every Monday, Wednesday, and Friday until we reach September. If you have conflicts, be sure to let me know at auditions and we may be able to work out a compromise!
Otherwise we start rehearsals the last week of July, and they continue into August for 3 days a week, Monday Wednesday and Friday. The first week of September we move into rehearsals everyday until tech week. Please let me know if you think this schedule works for everyone! I want to start advertising for auditions asap so people know that it's this week.