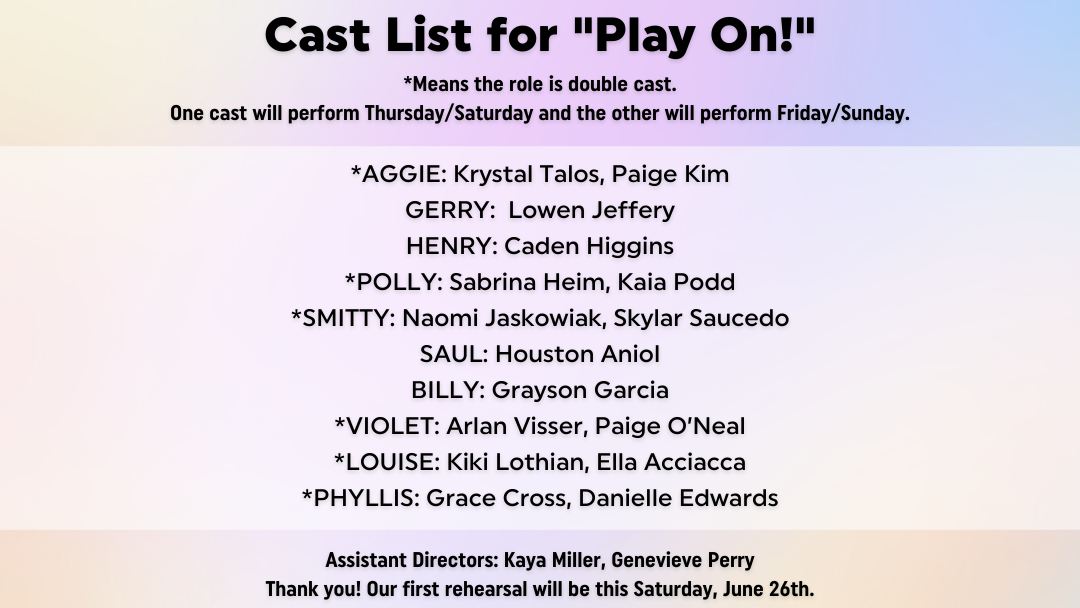 Cast List for Play On!
* Means the role is double cast. One cast will perform Thursday/Saturday and the other will perform Friday/Sunday.
*AGGIE: Krystal Talos, Paige Kim
GERRY: Lowen Jeffery
HENRY: Caden Higgins
*POLLY: Sabrina Heim, Kaia Podd
*SMITTY: Naomi Jaskowiak, Skylar Saucedo
SAUL: Houston Aniol
BILLY: Grayson Garcia
*VIOLET: Arlan Visser, Paige O'Neal
*LOUISE: Kiki Lothian, Ella Acciacca
*PHYLLIS: Grace Cross, Danielle Edwards
Assistant Directors: Kaya Miller, Genevieve Perry
Thank you! Our first rehearsal will be this Saturday, June 26th.