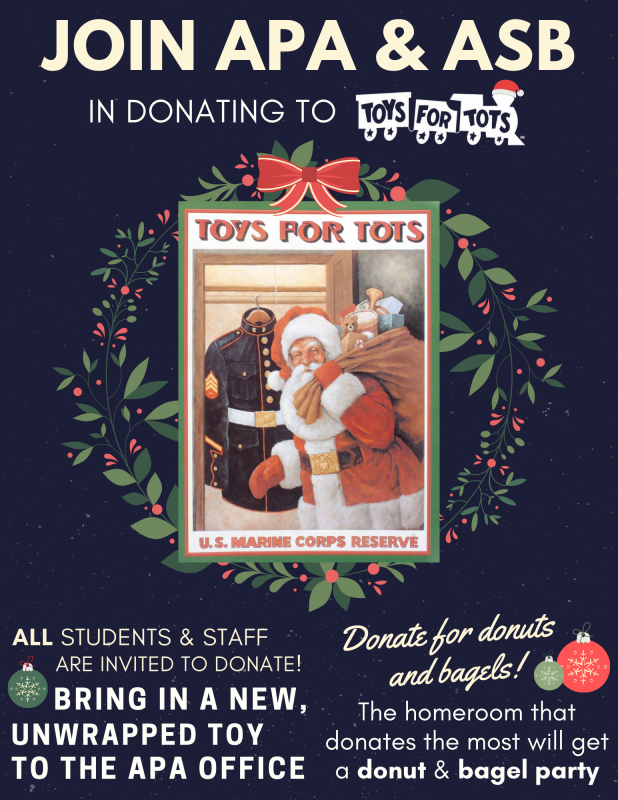 Bring in a new, unwrapped toy to the APA Office (beginning Monday, November 18), and the classroom or organization that donates the most will get a donut party!
Donate in the name of your homeroom, sport, or favorite APA class: all classes and organizations are eligible! Plus, hundreds of kids will be receiving toys this holiday season thanks to you!
Our Toys for Tots drive will run through APA Orchestra's SOUNDS OF THE SEASON, which is December 12 and 13 at 7 PM!