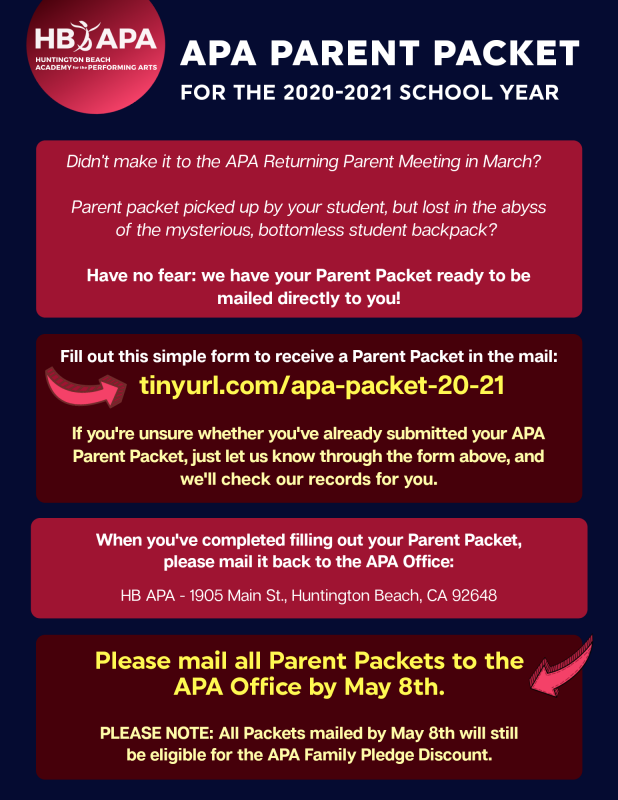 It's business as usual for the 2020-2021 APA school year, and our APA staff is processing next year's paperwork: the 2020-2021 APA Parent Packet.
Didn't make it to the Returning APA Parent Meeting in March?
Parent packet picked up by your student, but lost in the abyss of the mysterious, bottomless student backpack?
Have no fear: we have your Parent Packet ready & waiting to be mailed to you!

To receive a Parent Packet, fill out this simple form & we'll send one your way:

If you're unsure whether you've already submitted your APA Parent Packet, just let us know through the form above, and we'll check our records for you.
When you've completed filling out your Parent Packet, please mail it back to the APA Office:
HB APA - 1905 Main St., Huntington Beach, CA 92648
Please mail all Parent Packets to the APA Office by May 8th.

* PLEASE NOTE: All Packets mailed by May 8th will still be eligible for the APA Family Pledge Discount. *