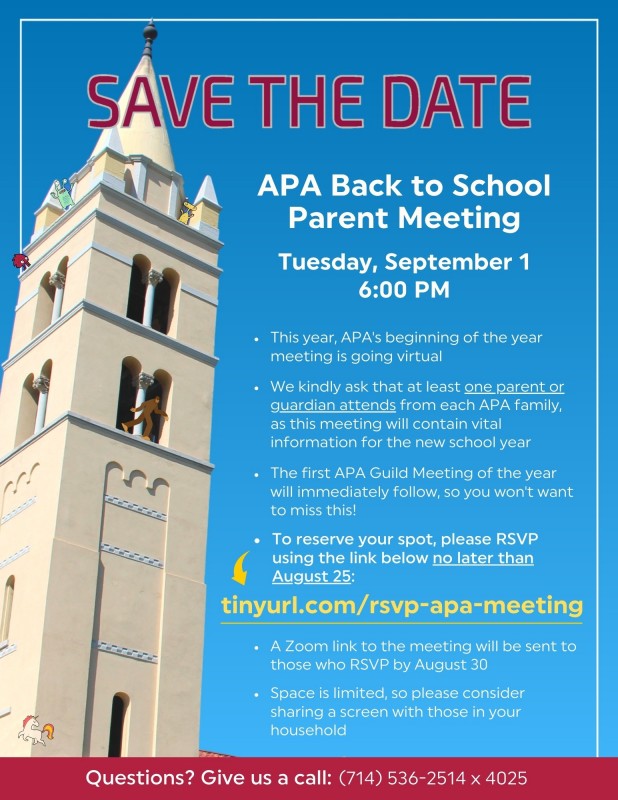 APA Back to School Parent Meeting - September 1 @ 6:00pm
This year, APA's beginning of the year meeting is going virtual! We kindly ask that at least one parent or guardian attends from each APA family, as this meeting will contain vital information for the new school year.
The first APA Guild Meeting of the year will immediately follow, so you won't want to miss this!
To reserve your spot, please RSVP using the link below no later than August 25: tinyurl.com/rsvp-apa-meeting.
A Zoom link to the meeting will be sent to those who RSVP by August 30.
Space is limited, so please consider sharing a screen with those in your household!