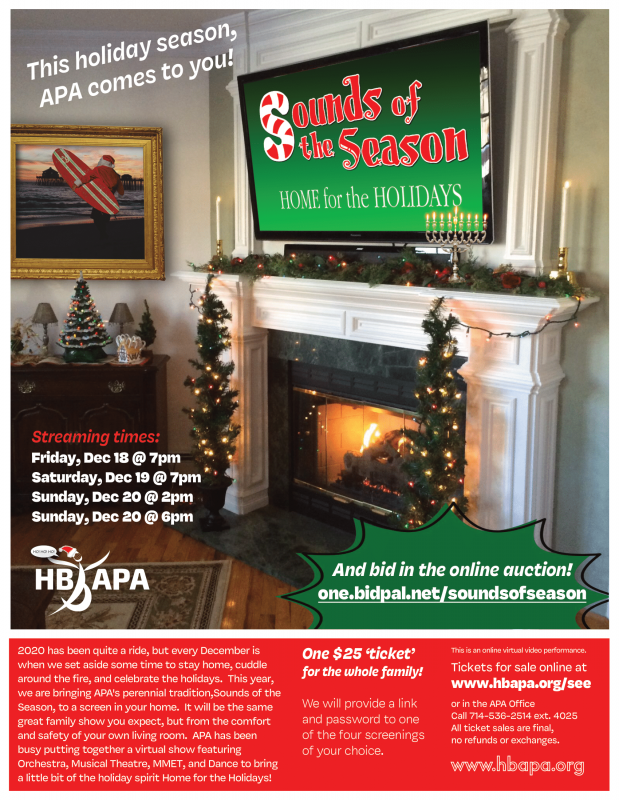 APA's Sounds of the Season 2020 is coming to YOUR HOME next week!
Catch our APA Orchestra in this spectacular winter holiday celebration on Dec 18-20 (tickets at http://hbapa.org/see).
And don't forget to check out the ONLINE SILENT AUCTION at https://one.bidpal.net/soundsofseason/browse/all - all earnings benefit APA Orchestra and HBHS Band & Color Guard!