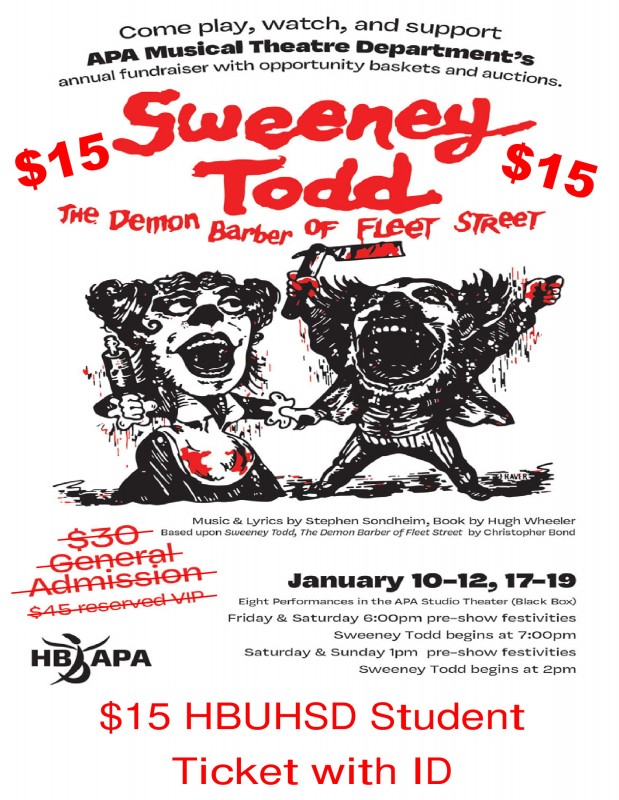 SWEENEY TODD opens this Friday, and APA and HBUHSD students can get a special discounted ticket!
Students can show up at least 30 minutes before the show to get their special student rush ticket (with Saturday matinees being the best chance at getting seats).
This show will sell out, so be sure to get there early!