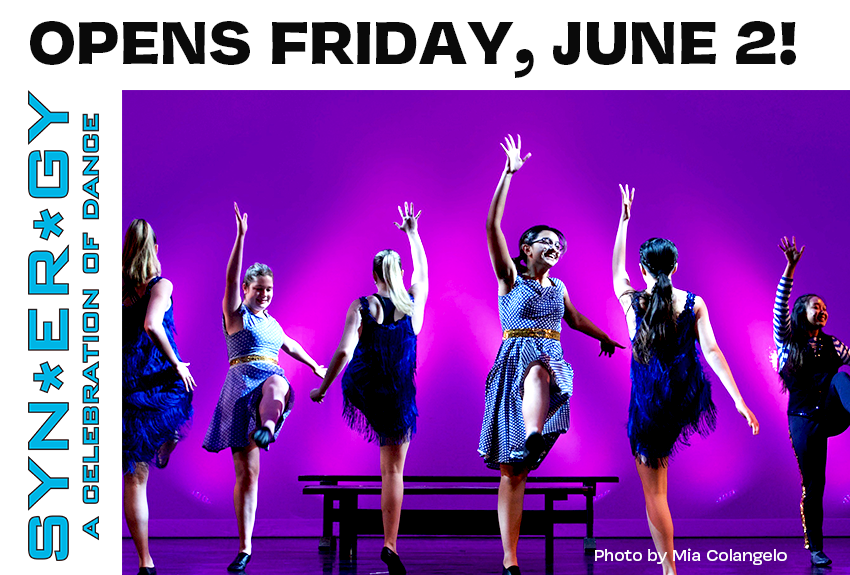 GET YOUR TICKETS FOR SYN*ER*GY 2023 - Spring Dance Concert SHOW OPENS Friday, JUNE 2ND!
JUN 2 & 3
FRI 7PM
SAT 2PM & 7pm
(sin·er·jee) / noun. 1. Combined action or operation 2. A mutually advantageous conjunction or compatibility of distinct participants 3. A mainstage dance show of spectacular movement and dedicated dancers.
The APA Dance department will close out its season with a thought-provoking showcase of movement sure to captivate audiences and lovers of dance. Centered around APA's Dance Ensembles, join us for works by APA faculty, special guest choreographers, and groundbreaking collaborative numbers.