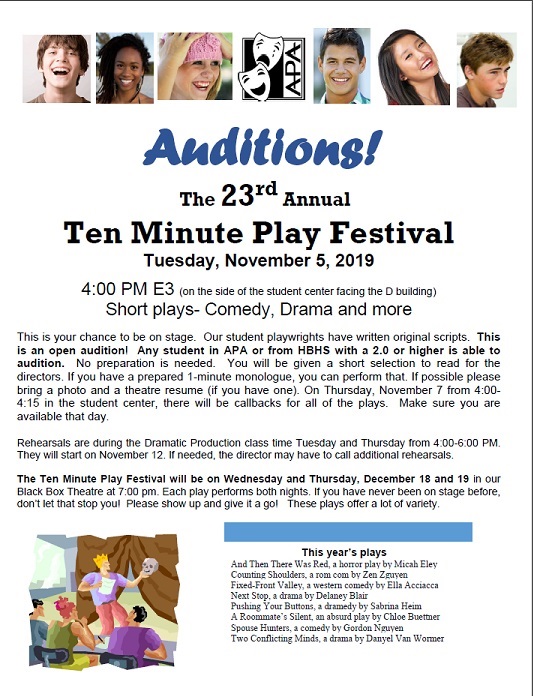 TEN MINUTE PLAY FESTIVAL
Auditions: Tuesday, Nov 5 at 4:00 PM in HBHS room E-3
APA's student playwrights have written original plays, and you can audition to be in them!
This is an open audition and no preparation is needed; you may prepare a 1-minute monologue and bring a theatre photo and resume if you wish.
Callbacks on Thursday, Nov 7 from 4:00-4:15 PM in the HBHS Student Center.
The 23rd Annual TEN MINUTE PLAY FESTIVAL
December 18 & 19, 2019
7:00 PM, APA Studio Theater