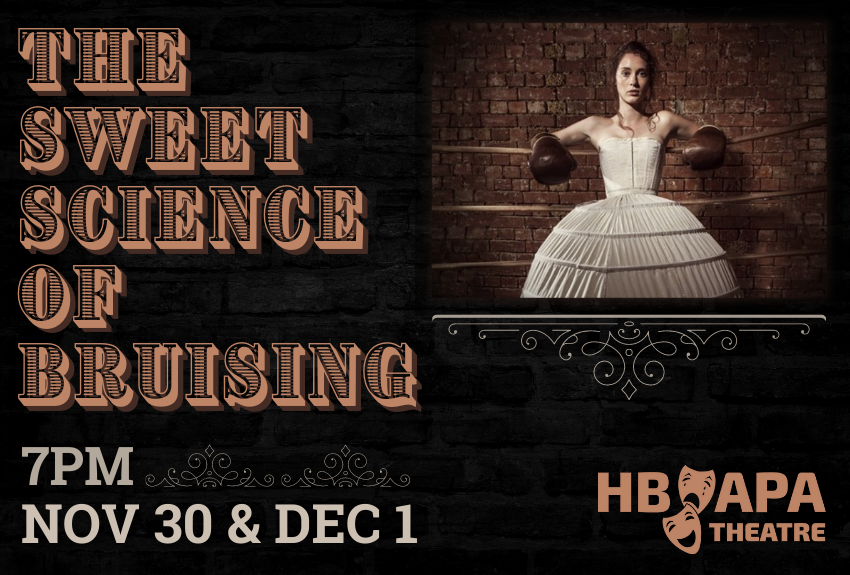 London, 1869: four very different women are drawn into the dark underground world of female boxing. Soon, their lives begin to intertwine.
The APA Acting department presents The Sweet Science of Bruising on Nov 30th and Dec 1st at 7pm in the APA Studio Theater.
Tickets are $6 for students and $12 for adults at hbapawear.org/accessories.