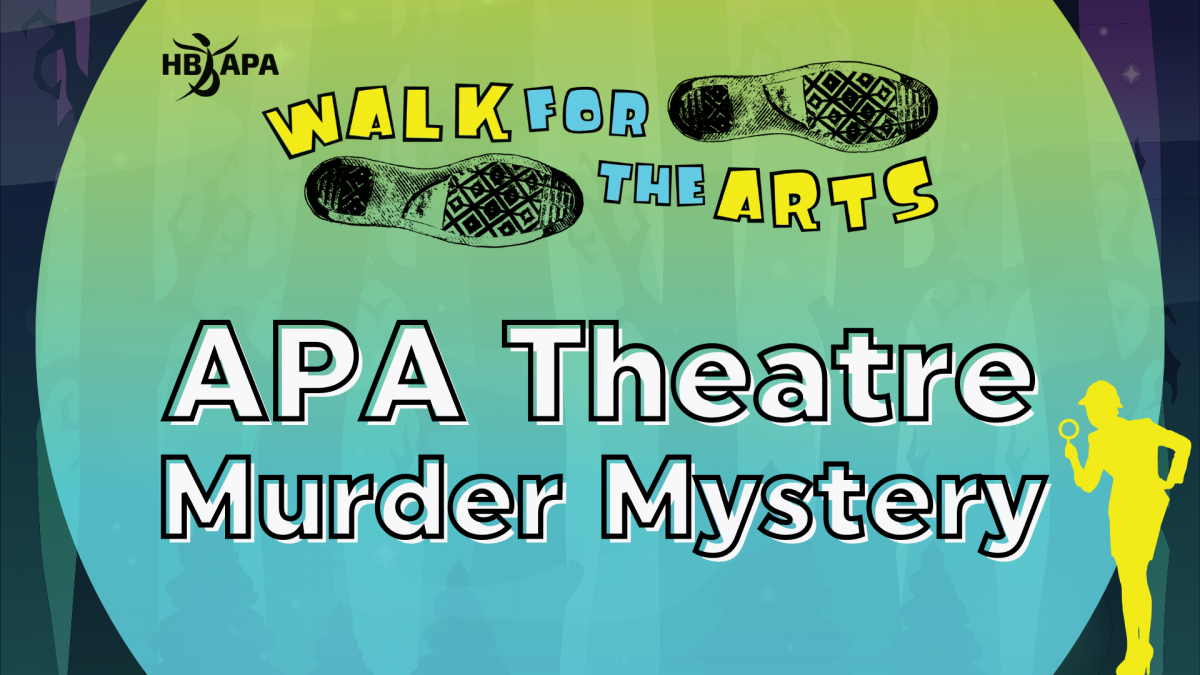 APA's Walk for the Arts brings you another vibrant virtual event: this time, featuring our APA Theatre Department! Join our Theatre students for a masterful murder mystery show THIS FRIDAY THE 13TH at 7:00 p.m. via our HB APA Facebook Page!
This APA Theatre Murder Mystery will mark the third event in our month-long APA Walk for the Arts celebration! To view our complete calendar of virtual events, CLICK HERE.
To catch last week's APA Costume Design Mask Parade, visit: hbapa.online/costume-mask-parade.
To tune in to APA Musical Theatre Department's APA Community Karaoke, visit: hbapa.online/mt-karaoke.