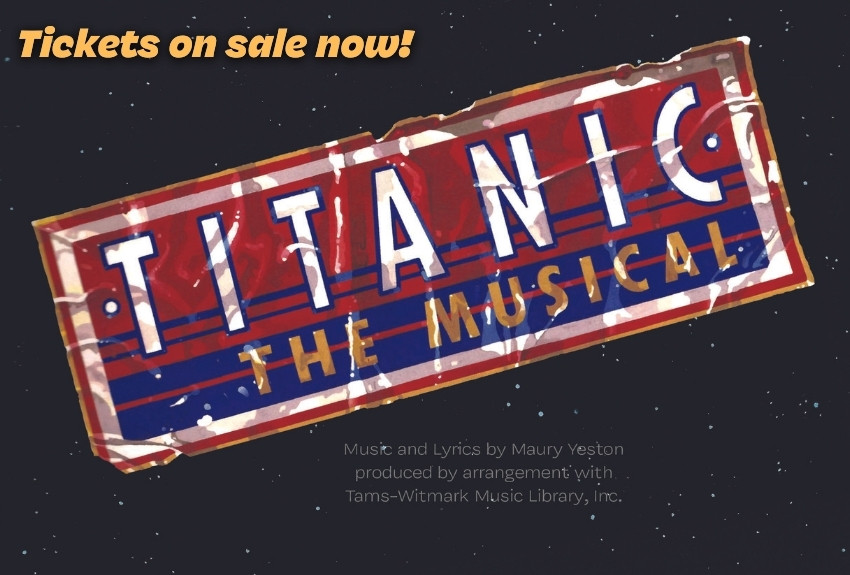 Tickets for APA's fall Mainstage play are on sale NOW at hbapa.org/see!

OCT 15-17, 21, 23-24
Thursday-Saturday @ 7:00 PM
Sunday @ 2:00 PM
Book, Music, and Lyrics by Jim Jacobs and Warren Casey
Directed by Tim Nelson
The sinking of the Titanic in the early hours of April 15, 1912 remains the quintessential disaster of the century. The musical Titanic is set against the melodious score by renown composer Maury Yeston and is based on the true story of the great ship's maiden voyage from departure in Southampton, England, to the sinking in the Atlantic by an iceberg. This moving story follows passengers and crew members who actually existed and were aboard the Titanic, and is an exemplary tribute to their memory.