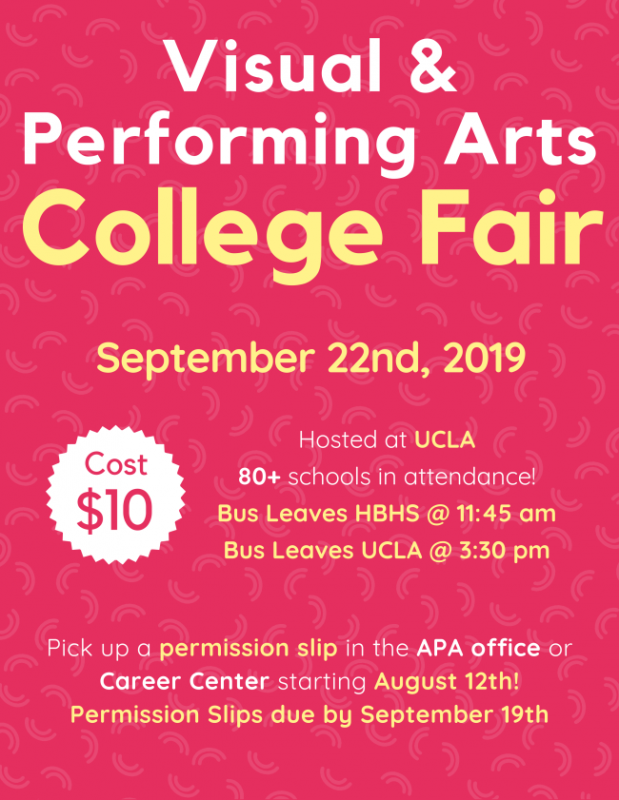 Visual & Performing Arts College Fair at UCLA
Sunday, September 22nd
Bus leaves HBHS @ 11:45 AM
$10
Why attend the college fair? Students will be able to:
Receive information on colleges
Learn how to practically approach a career in the arts
Meet with visual and performing arts representatives from colleges throughout the nation
Find resources to make artistic goals and pursuits more realistic
Receive expert advice on audition processes, résumés, and portfolios
Participate in free classes, panels, and workshops
Pre-register HERE to receive more info and perks!
Then, download the permission slip HERE!
Lunch available for purchase on campus.
Additional permission slips available in APA office and due by September 19th!