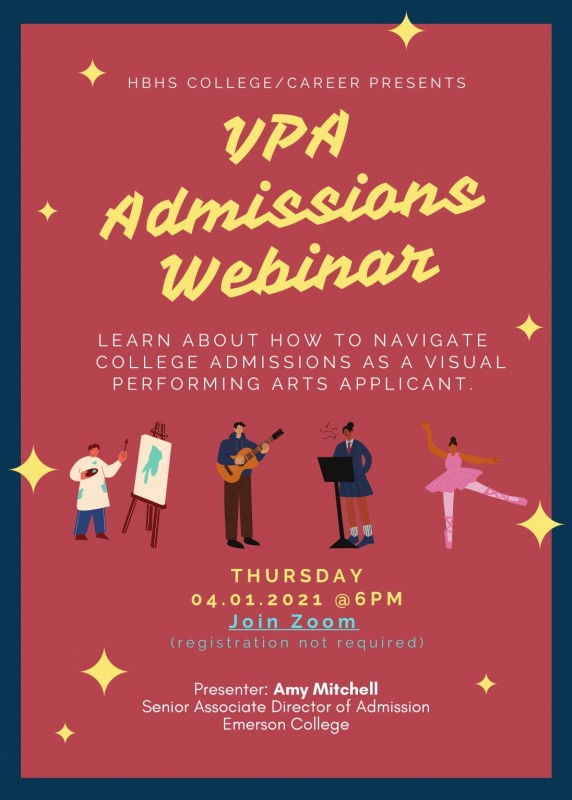 CALLING ALL APA STUDENTS: You're invited to attend a special VPA Admissions Webinar!
Learn how to navigate college admissions as a visual performing arts applicant. Amy Mitchell (Senior Associate Director of Admissions from Emerson College) will be sharing her expertise on how students and families can best prepare for admissions as arts majors.
Mark your calendars for Thursday, April 1st at 6:00pm!