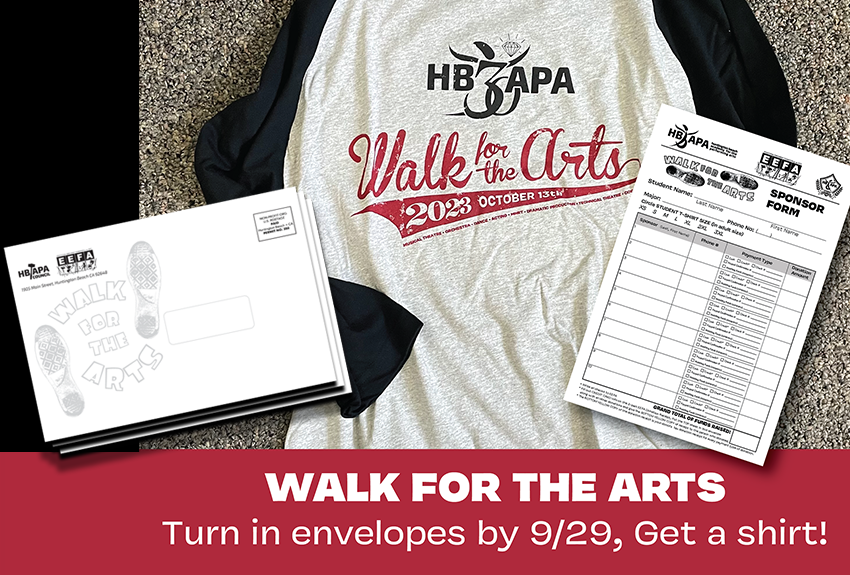 Want your Walk for the Arts shirt?
Turn in your sponsor envelope by 9/29, 5pm.
The 27th Annual Walk for the Arts fundraiser packets were mailed in the summer. If you need another one please stop by the APA Office.
APA is partnering with the Educational Enrichment Foundation for the Arts (or, "EEFA") to make our Walk for the Arts the most successful ever. The walk is on Friday, October 13th and we need your enthusiasm and support to kick off APA's biggest fundraiser of the year.
This fundraiser is led by our very own APA Student Council, with all money raised directly benefiting our APA students. This year, our goal is to raise $50,000 for the extra expenses that go along with APA's quality arts education.The funds raised will be used for APA field trips, student dances, special master classes with industry professionals, care packages for the APA New Student BBQ and APA Big/Little Program, and the APA Academy Awards in June.